Prices are based off a 8-hour rental window. Select the time frame you wish to have the unit for. With our delivery routing, the units usually are left longer than 8 hours.

Deliveries start at 8 am they will arrive on or before the time ordered for, pick up time will be on or after the end time. We do not guarantee a pick up time as our trucks service multiple areas. If you need a time sensitive pick up or drop off please call when booking for fees and availability

We have the popular bounce and slide combos that are designed to give you the maximum value for your rental and the most fun! These large bouncers are a combination of the popular bounce house, and additional features like climb & slides, basketball hoops, and popup barriers. All of our combo bouncer rentals are manufactured from "Lead-Free" vinyl and are cleaned and sanitized before every rental. Browse the selections below and click on the "More Info" link or the image to get the additional information and to make a reservation.
Unicorn Combo Bouncer (dry only)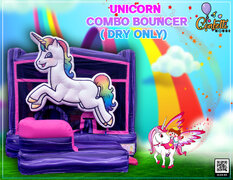 Rainbow Castle Combo Bouncer Dry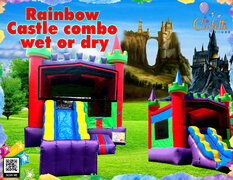 Rainbow Castle Combo Wet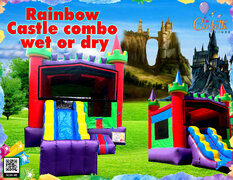 Fire and Ice Combo Wet/Dry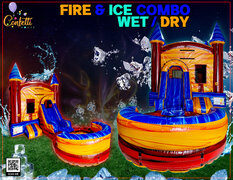 Starburst Combo Wet/Dry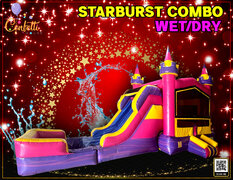 Dual lane slide Combo Bouncer Dry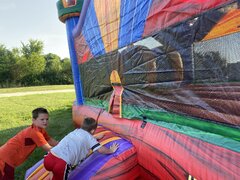 Tropical Combo Bouncer Wet/Dry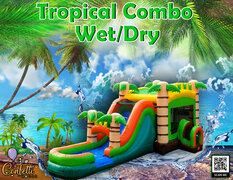 Red, Yellow & Blue Combo Wet/Dry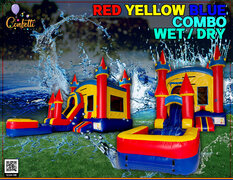 Princess Mega Pink Inflatable Wet/Dry Slide Bounce House Combo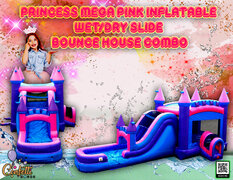 All American Bouncer Wet/Dry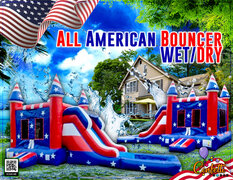 Surfs Up Tropical Dual Lane Combo Bouncer Wet/Dry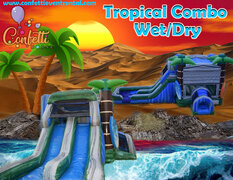 Monster Jam Combo Bouncer Wet/Dry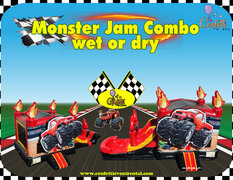 Firehouse Combo Bouncer Wet/Dry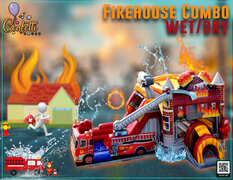 Dinosaur Combo Bouncer Wet/Dry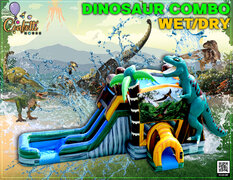 Mermaid Combo Bouncer Wet/Dry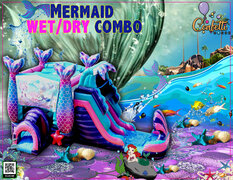 Birthday Cake Combo Bouncer Dry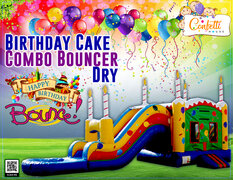 Skid Loader Combo Bouncer Wet/Dry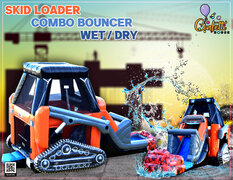 Celebration Birthday Cake Combo Bouncer Wet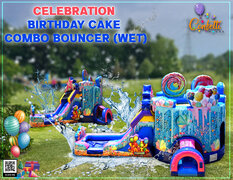 Dolphin Combo Wet/Dry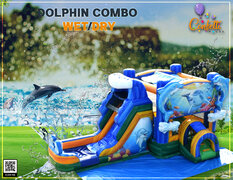 Purple Monster Jam Combo Bouncer Wet/Dry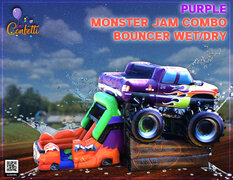 Birthday Cake Combo Bouncer Wet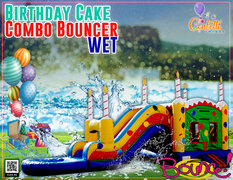 Deluxe American Inflatable Castle Bounce House Slide Combo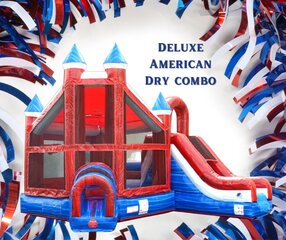 Spooky Combo Bounce