Tent Rentals Youngstown, OH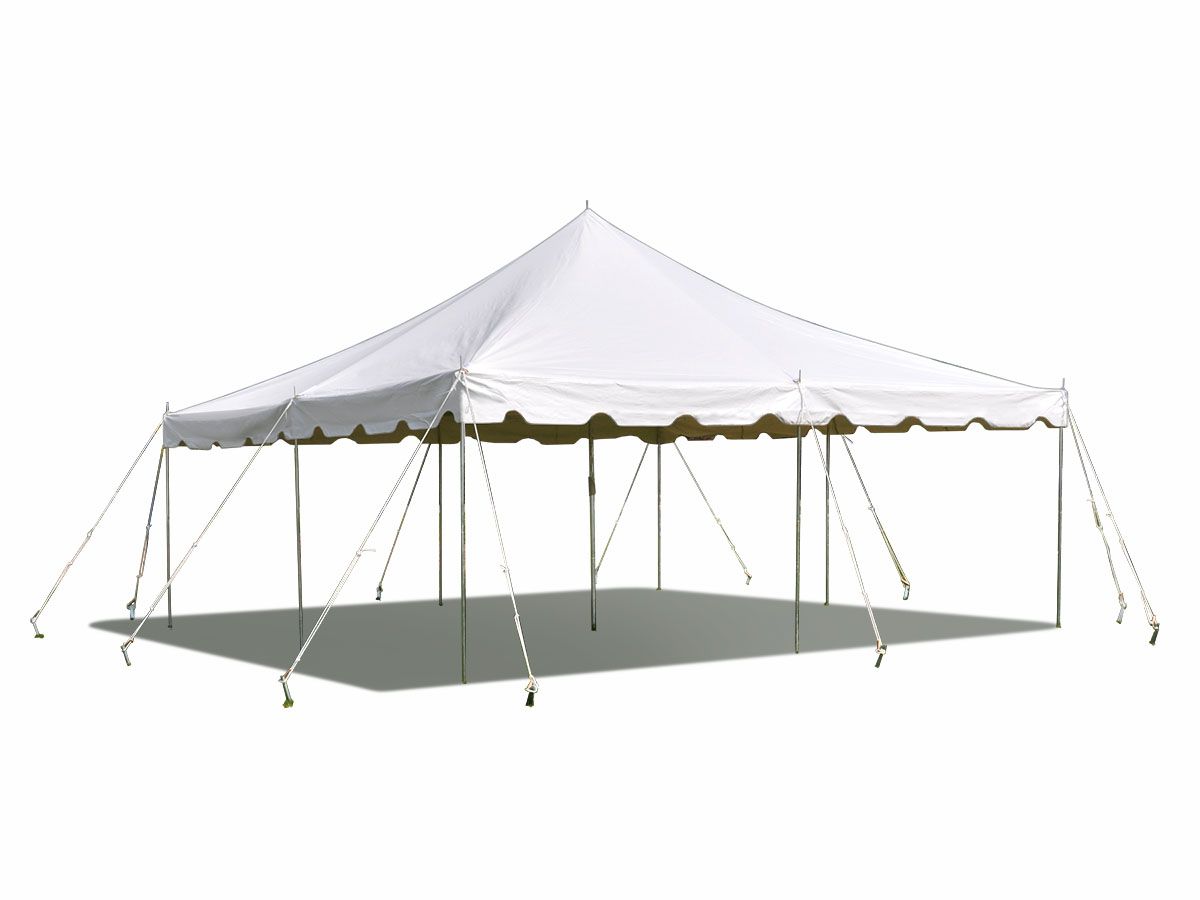 Confetti Event Rental Has You Covered
Confetti Event Rental in Youngstown, OH is the one-stop destination for all your event rental needs. Whether you're hosting an intimate wedding or a fun-filled birthday party, our team of professionals will ensure your event is unforgettable. With a vast inventory of high-quality tents, chairs, tables, linens, and party equipment rentals, we have something for everyone.
Our classic tent rentals are a favorite among customers in Youngstown and the surrounding areas, including Pittsburgh, PA, and Cleveland, OH. Our tents come in a variety of sizes and colors, making them perfect for weddings, graduation parties, and other events. The sturdy and stylish tents provide a sheltered venue, ensuring your guests are comfortable regardless of the weather.
But the fun doesn't stop with just tent rentals. We also offer an extensive range of party rentals, including banquet tables and chairs in different styles, dance floors, games, and inflatables, that add an exciting twist to your party. Our event rental company understands that every event is unique, which is why we tailor our services to suit your style and needs.
Moreover, Confetti Event Rental does not compromise on quality. We pride ourselves on providing top-notch rental items that will leave a lasting impression on your guests. From elegant linens to add a touch of sophistication to your wedding, to fun games that keep people entertained, we have everything covered.
Our prices are competitive, and we offer transparent pricing, so you know exactly what you're paying for. If you have any questions or need information on pricing, our team is just a call away. We also encourage customers to read reviews and view photos of our previous events to see the exceptional services we offer.
For those who want a hassle-free experience, our delivery and reservation services ensure your rental equipment is in place well ahead of time. We cater to different locations in the United States, making us a reliable event rental company.
Contact Confetti Event Rental in Youngstown, OH, for a quote and let our professionals make your event the talk of the town! With us, your party is in safe hands.
Select Your Date
Tiki Inflatable Bar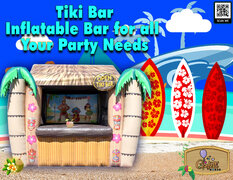 10' x 20' Pop Up Canopy Tent, Commercial Instant Canopy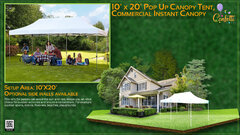 20 x 20 High Peak Frame Party Tent - White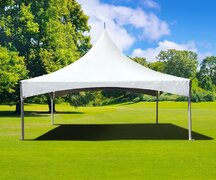 20'X30' Tent, Commercial Tent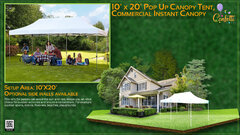 30'X40' Tent, Commercial Tent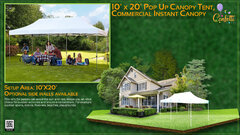 Large Inflatable Tent Commercial Tent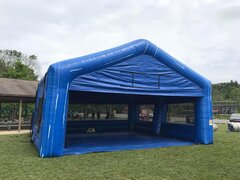 We take the quality of tent rentals Youngstown, OH seriously
To us, quality matters a great deal more than the price. That's why we've made sure that people who hire from us can be assured of excellent quality tents available at excellent rental prices. Our team goes the extra mile to ensure that every tent is in good shape before being transported and set up for your event.

Over the years, we have also ensured that our teams are in the best position to help people choose the right size and type of tent for their event(s). That's why if you are in doubt about which tent to choose or which size will work best, feel free to call us.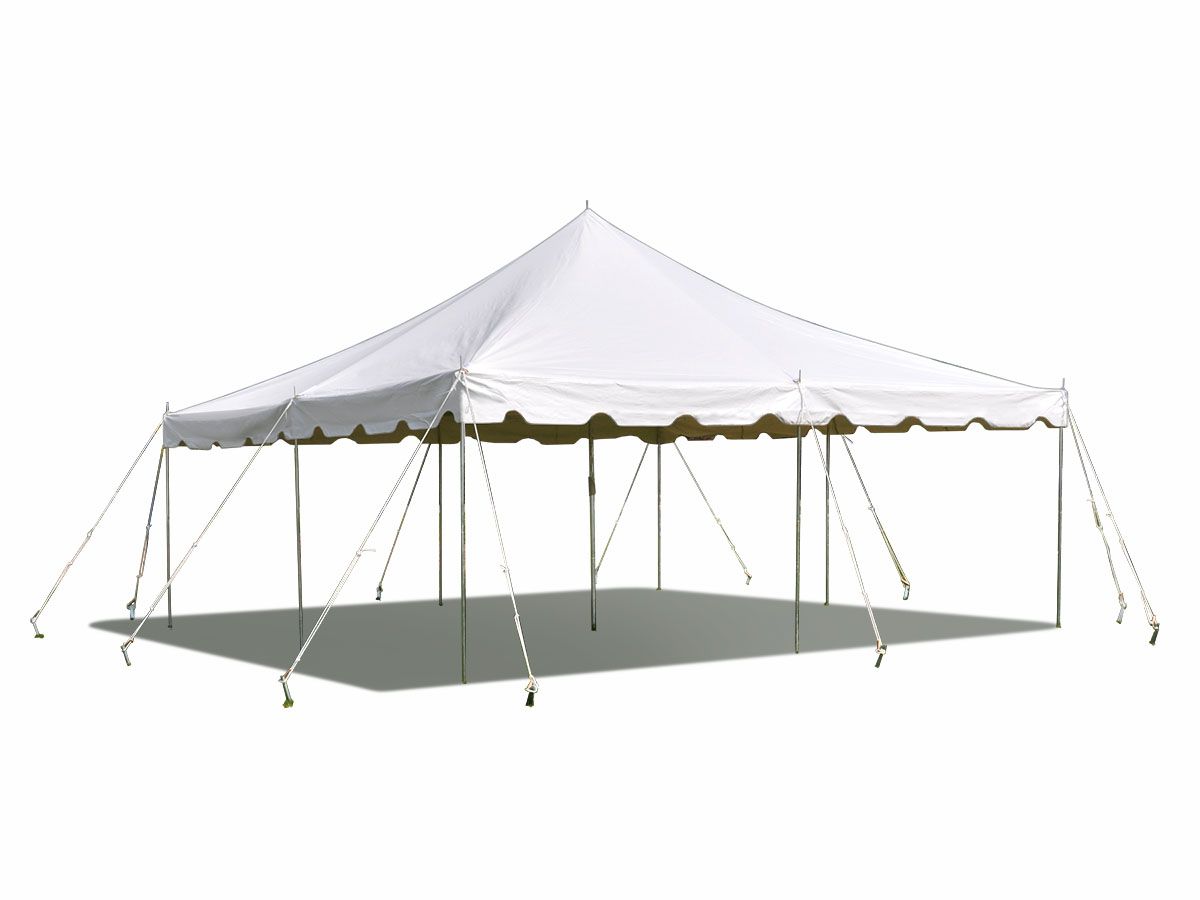 What Types of Tent Rentals Do We Offer?
Youngstown is perhaps best known for its romantic outdoor weddings. However, outdoor weddings are incomplete without the right tent. Fortunately, we have quite a few wedding tent rentals to choose from; below is a rundown of the most common types available:
Frame Tents – These happen to be amongst the most common party rentals because they can be used for just about any event, including weddings. The tents have a simple design but are weighted down using blocks that allow them to withstand being blown by strong winds. Since frame tents don't have center poles, they can be placed on any surface.
High-peak Tents – They are similar to frame tents, but high peak tents often use shortened center poles which create that characteristic peak. High-peak tents are perfect for weddings because they offer an excellent way to achieve an upscale appearance.
Pole Tents – The tents are pretty easy to set up and can be taken down in mere minutes since they are set up by stakes being driven in the ground. These are the ideal choice for weddings or parties in parks and gardens.
Structure tents – They resemble a permanent structure and can be set up for an extended period. If you are inviting several dozen people or even a hundred people to an outdoor wedding, then structure tent rentals are going to be perfect.
Why Choose Our Tent Rental in Youngstown, OH
Extensive Selection for All Occasions:
Whether you're hosting a birthday party, corporate event, family reunion, graduation, or shower, Confetti Event Rental is the one-stop-shop for all your party rental needs. Our extensive selection includes tents of various sizes and colors, suitable for everything from an intimate backyard picnic to a grand reception.
Unbeatable Quality and Variety:
​​​The quality of rental items offered by Confetti Event Rental is second to none. We take pride in offering top-notch tents, linens, and party equipment rentals that are clean, well-maintained, and ready to impress your guests. Our inventory includes everything needed to make your event successful, from elegant linens that add sophistication to your setup to party equipment that ensures entertainment for everyone.
Competitive and Transparent Pricing:
Confetti Event Rental understands that budget is a significant factor for any event. Our company offers competitive prices without compromising on quality. We are transparent in our pricing, so there are no hidden costs or surprises, making us a trusted event rental company in the Youngstown area.
Reliable and Convenient Delivery Service:
Our reliable delivery service ensures that all rental items arrive at your event location on time and in impeccable condition. Whether it's a corporate event at a business hub or a family reunion in a cozy backyard, Confetti Event Rental handles the logistics, so you don't have to worry about transporting the items yourself.
Personalized Customer Service and Expertise:
At Confetti Event Rental, our customers are our priority. Our experienced team works closely with you to understand your specific needs and offers tailored solutions for your event. Plus, our company portfolio, complete with photos of past events, is available for your perusal to offer inspiration and demonstrate the level of service you can expect from our seasoned professionals.

In conclusion, Confetti Event Rental in Youngstown, OH, is the ideal choice for anyone seeking top-quality tents and party rentals. With our extensive selection, unbeatable quality, competitive pricing, reliable delivery service, and personalized customer service, we ensure your event is an unforgettable experience for all your guests.
Many people may not be sure what type of tent or what size will work best for their party. While our website makes it possible to find and choose the right size and type of tent, sometimes speaking to someone works best.

Whether you have a question about our tent rental, need a quote or maybe want to hire other party rental items like lighting, tables, and chairs, feel free to get in touch with us today. You can also leave us a message directly via the website, and we'll give you a call.